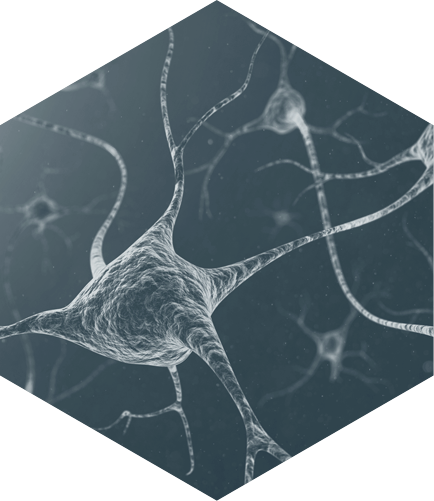 Relapsing multiple sclerosis (RMS) is a chronic demyelinating disease of the central nervous system (CNS) and includes people with relapsing-remitting multiple sclerosis (RRMS) and people with secondary progressive multiple sclerosis (SPMS) who continue to relapse.1,2 RRMS is the most common form of multiple sclerosis (MS) and is characterized by episodes of new or worsening signs or symptoms (relapses) followed by periods of recovery.2,3
MS is the most prevalent chronic inflammatory disease of the CNS.1-4 It is estimated that nearly 1 million people in the United States and over 2.3 million people worldwide are living with MS.1-4
Prevalence of MS has increased dramatically over the last several decades, due to changes in diagnostic criteria and an increased use of neuroimaging which has led to earlier detection.4,5 Onset and diagnosis of MS are most common between the ages of 20 and 40, although onset can occur at any age.3 New data surrounding prevalence suggest the need for greater understanding of the risk of disease and widespread advocacy efforts to meet the varying need of those living with MS.5
TG THERAPEUTICS IS DRIVEN BY THE BOLD PURSUIT OF DEVELOPING TREATMENT OPTIONS FOR PATIENTS WITH AUTOIMMUNE DISEASES LIKE MS.
APPROACHES TO TREATING MS
The chronic nature of the disease means individuals with relapsing forms of MS are generally treated with disease modifying therapy (DMT) to improve outcomes and slow progression.3,6,7 Newer therapies such as anti-CD20s, that deplete B cells, may be preferred as first-line treatment because they are highly efficacious and only require periodic administration.6,8 While traditional strategies used an escalation approach (beginning with a moderately efficacious therapy and escalating at relapse), there has been a shift to earlier use of high efficacy therapies for better outcomes.6,9
Experts are working to update the parameters by which we measure efficacy of therapy.10,11 In RMS the concept of no evidence of disease activity (NEDA) is becoming more accepted as an endpoint.11 NEDA in RMS includes: lack of relapse, lack of disability progression, and absence of increased disease activity as measured by number and size of lesions observed through MRI. It may also include brain volume loss (BVL).10,11
EARLY TREATMENT WITH HIGH-EFFICACY B-CELL DEPLETING THERAPIES IS BELIEVED TO BE MORE EFFECTIVE AT REDUCTION OF DISEASE PROGRESSION AND RELAPSES.12
MS IS A DISEASE OF THE IMMUNE SYSTEM—CHARACTERIZED BY OVERACTIVE B CELLS13-15
RECENT RESEARCH INDICATES THAT B CELLS HAVE A SIGNIFICANT EFFECT ON THE DEVELOPMENT AND PROGRESSION OF MS.15
Once considered a T-cell disease, MS is now regarded as an immune-mediated disease characterized by the erratic activity of T cells, B cells, and other players of the immune system.13-15 For example, the interaction between T cells and B cells facilitates MS development by producing autoantibodies that cross the blood-brain barrier. B cells also function to present antigens which can activate T cells, leading to inflammation and demyelination.15 Emerging evidence indicates that B-cell depleting therapies show promise in their ability to reduce lesion activity and frequency of relapses in MS.1,6,15,16
B cells are a critical component of autoimmune response that prompts the onset of MS15

B CELLS

T CELLS

AUTOANTIBODIES

INFLAMMATORY CYTOKINES
T CELLS AND B CELLS ACTING IN CONCERT LEAD TO FULL EXPRESSION OF MULTIPLE SCLEROSIS, SETTING THE STAGE FOR USE OF B-CELL DEPLETING THERAPIES FOR THE TREATMENT OF MS.
Since our foundation in 2012, TG Therapeutics has been dedicated to finding innovative solutions for B-cell diseases. Our mission has always been to research and develop novel treatments for B-cell mediated diseases, including autoimmune conditions like multiple sclerosis. We recognize that access to therapies is essential, and we are committed to partnering across the healthcare system to support patients in accessing our medicines.
References: 1. Reich DS. Multiple Sclerosis. N Engl J Med. 2018;378(2):169-180. 2. Multiple Sclerosis (MS), Cleveland Clinic, https://my.clevelandclinic.org/health/diseases/17248-multiple-sclerosis. Accessed October 13, 2021. 3. Levin MC. Multiple Sclerosis (MS), Merck Manual Professional Version, https://www.merckmanuals.com/professional/neurologic-disorders/demyelinating-disorders/multiple-sclerosis-ms. Accessed November 1, 2021. 4. Wallin MT. The prevalence of MS in the United States: A population-based estimate using health claims data. Neurology. 2019;92:e1029-e1040. 5. Walton C. Rising prevalence of multiple sclerosis worldwide: Insights from the Atlas of MS, third edition. Mult Scler. 2020;26(14):1816-1821. 6. Costello K, Kalb R. Consensus Paper by the Multiple Sclerosis Coalition "The Use of Disease-Modifying Therapies in Multiple Sclerosis", 2019. 7. Roach CA, Cross AH. Anti-CD20 B Cell Treatment for Relapsing Multiple Sclerosis. Front Neurol. 2021;11:595547. 8. Jalkh G, et al. Safety of Newer Disease Modifying Therapies in Multiple Sclerosis. Vaccines (Basel). 2020;9(1):12. 9. Harding, K. Clinical Outcomes of Escalation vs Early Intensive Disease-Modifying Therapy in Patients with Multiple Sclerosis. JAMA Neurol. 2019;76(5):536-541. 10. Giovannoni G, et al. No evident disease activity: The use of combined assessments in the management of patients with multiple sclerosis. Mult Scler. 2017;23(9):1179-1187. 11. Pandit L. No Evidence of Disease Activity (NEDA) in Multiple Sclerosis – Shifting the Goal Posts. Ann Indian Acad Neurol. 2019;22(3):261-263. 12. Iaffaldano P et al. Long-term disability trajectories in relapsing multiple sclerosis patients treated with early intensive or escalation treatment strategies. The Adv Nerol. Disord. 2021;14:1-10. 13. Baecher-Allen C, et al. Multiple Sclerosis: Mechanisms and Immunotherapy. Neuron. 2018;97(4):742-768. 14. Greenfield AL, Hauser SL. B Cell Therapy for Multiple Sclerosis: Entering an Era. Ann Neurol. 2018;83(1):13-26. 15. van Langelaar J, et al. B and T Cells Driving Multiple Sclerosis: Identity, Mechanisms and Potential Triggers. Front Immunol. 2020;11:760. 16. Florou, D, et al. Anti-CD20 Agents for Multiple Sclerosis: Spotlight on Ocrelizumab and Ofatumumab. Brain Sci. 2020;10(10):758.